Hello everyone! I hope you are surviving the hot summer (or cold depending on where you live)!!
Check out the new POLL (on the right)....I hope you take a minute to let us know what you think!!
And, don't forget, you can enter your email (to the right) and receive updates from this blog in your inbox. Tell your friends. You never know when I might be hosting a contest or having a Design Team call...wink, wink!!
Below are the
AUGUST 2008 Sketches and the Design Team Projects
. Again, I am very grateful to my Design Team for working on such inspiring projects again this month. I know everyone is very busy with summer activities.
But first, let me introduce you to an AMAZING designer. She is our guest this month…
Katie Watson

.
Some of you may recognize Katie because she was on the Design Team at
A Million Memories
. But lately she's been VERY busy working for 7 Gypsies, Maya Road and Pink Paislee. You can say that Katie has a scrappers "dream job".
Here is a little about Katie. You can check out more of her work on her blog:
She's Scrappy
I'm Katie and I call San Diego, Ca. my home. I'm married to a career Navy man and so we have lived all over the country. We have 3 kids and 2 cats. I have been scrapbooking for about 6 years.
My style is shabby chic and vintage. I love to incorporate little vintage trinkets and findings into my work. While I love to create scrapbook pages, I think my heart lies with mini-books, altered pieces and home decor. I was a crafter first and a scrapbooker second. I'm so happy that I can combine the two hobbies together to create special works of art. I love history, genealogy, and old family pictures, so I find myself drawn to heritage work. I've created a special bond with my ancestors by using their pictures and stories in projects, layouts and mini-books.
A great day to me would be me still in my pajamas, a cup of coffee, and a project in front of me to create!!
~One Page Sketch~
I can't help it. I'm into circles!! And I thought it would be so fun to have a curved title too!
This layout has room for (3) 3x5" photos (or any other combination of sizes), room for a cute title and lots of room for journaling. Add your favorite shaped patterned paper or cut it yourself. I can't wait to see what you create.
Notice how Karla, Rachel and Lucy flipped the sketch to fit their photos. You can use it any way you want.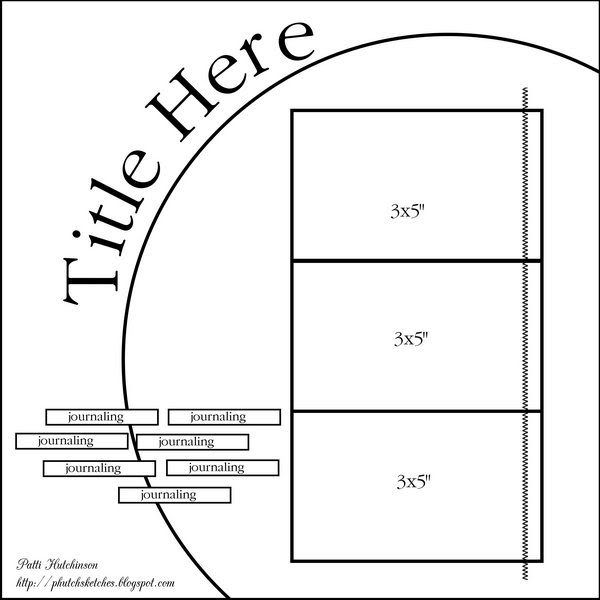 ~Autum Farm~
Katie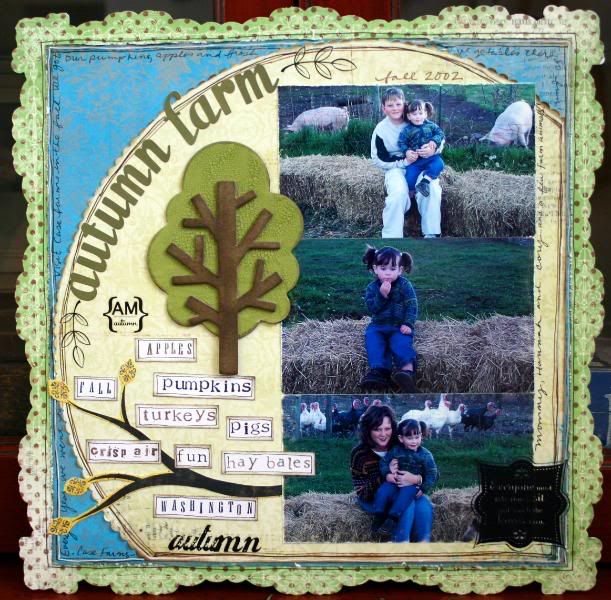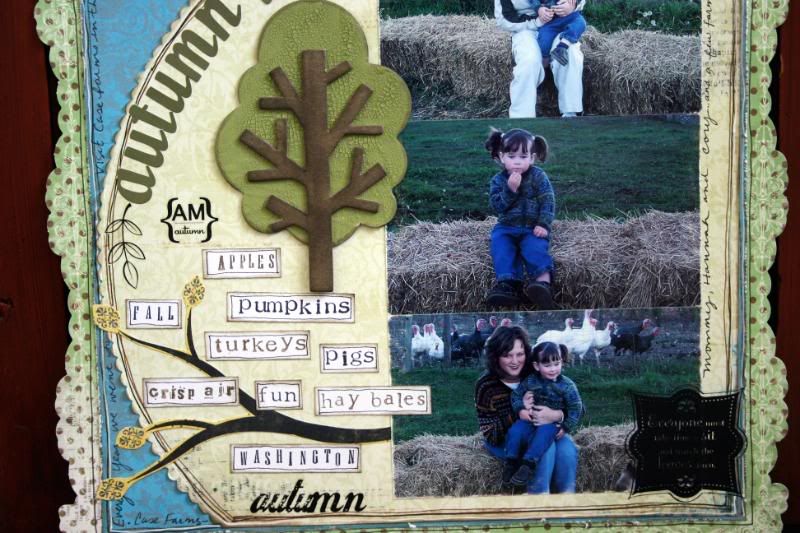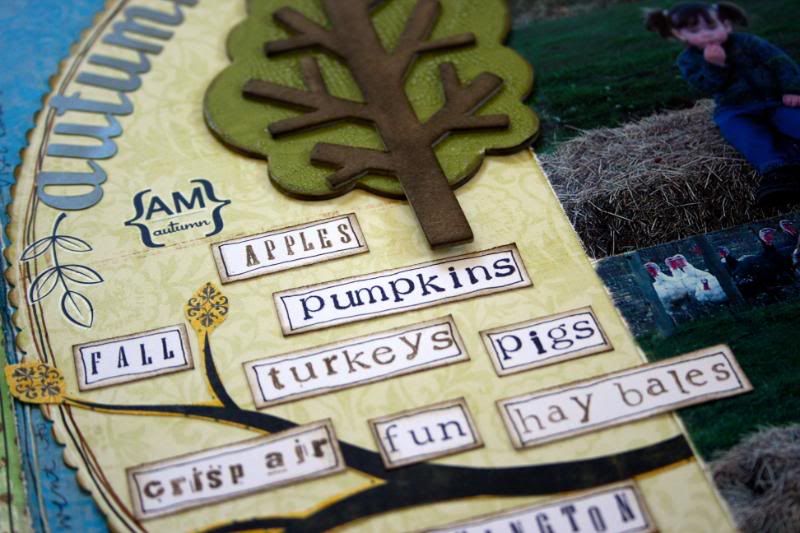 ~bjorn luv~
Emily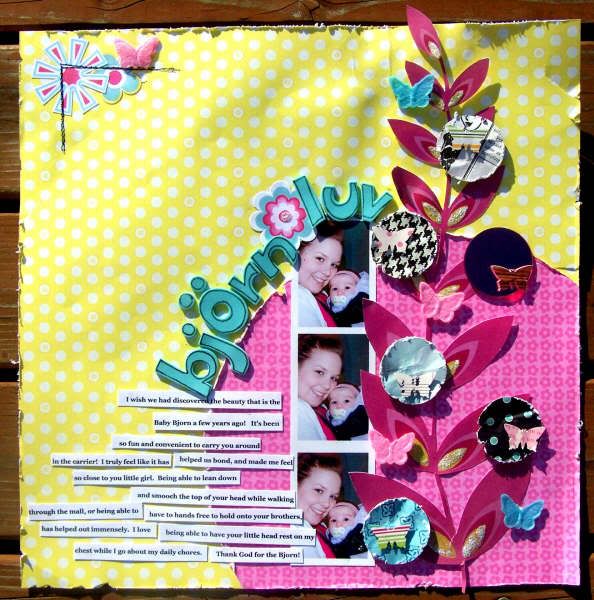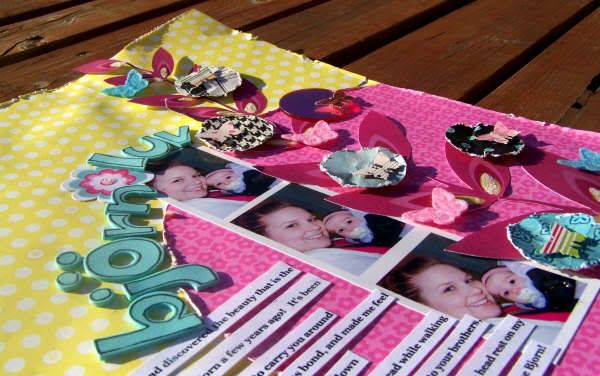 ~Puppy Love~
Christine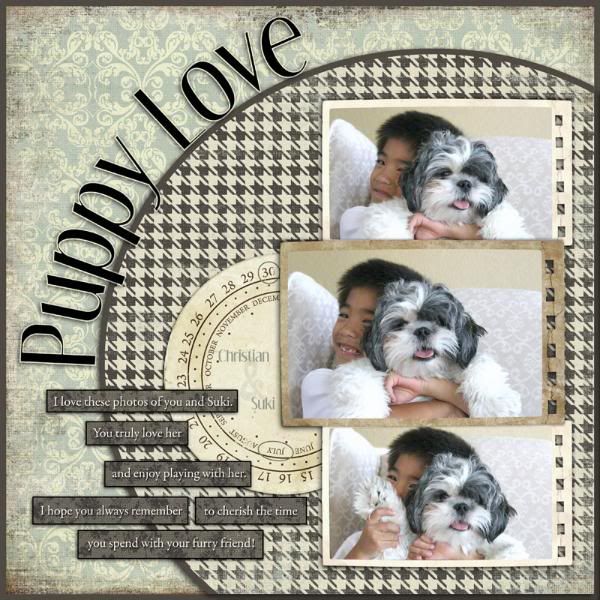 ~One Fine Day~
Hilde
~Sand in your narrow places~
Karla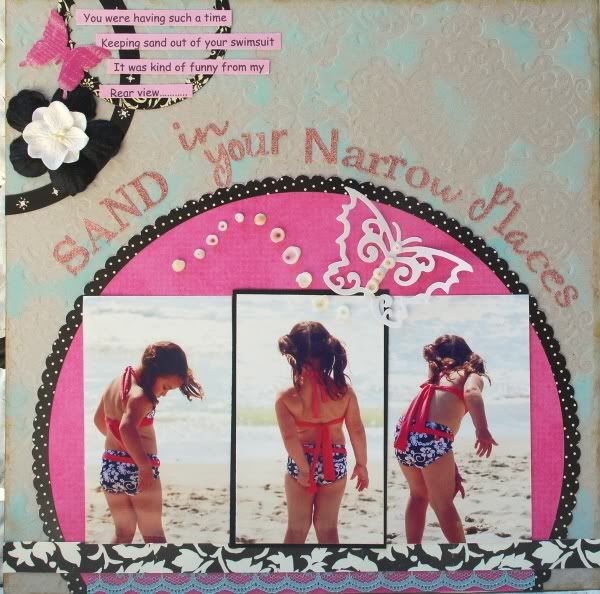 ~Smell the roses~
Lucy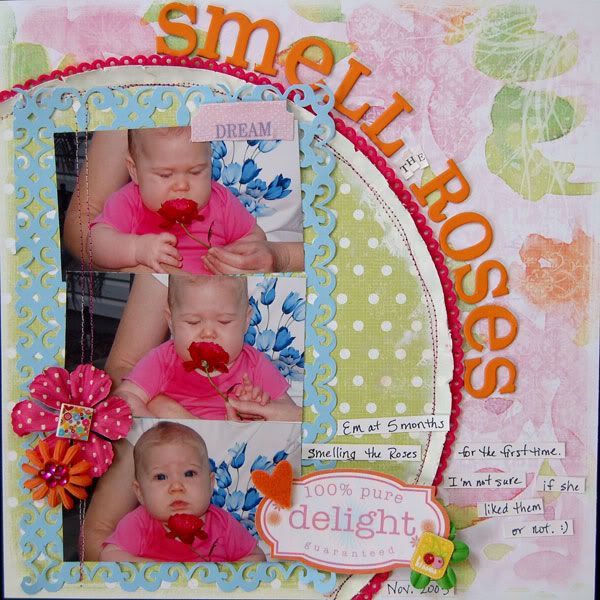 ~Meeting Lilo~
Rachel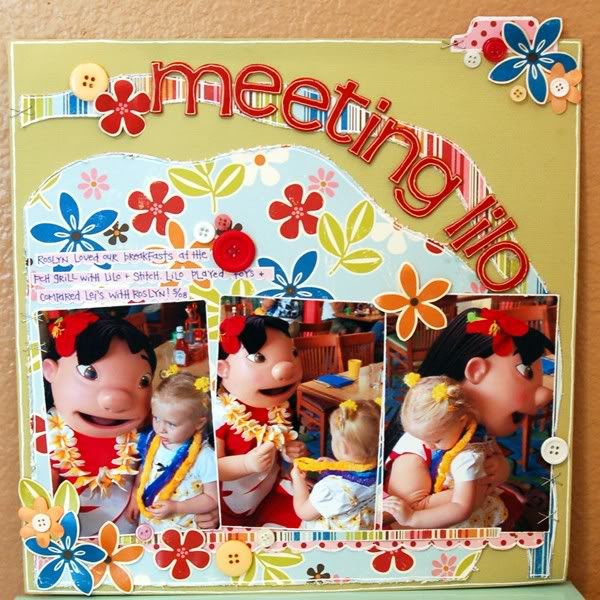 ~Two Page Sketch~
I have to admit. I had my photos and layout in mind when I made this sketch. Poor Vanessa wanted so bad to play with the big kids. I wanted to show her "looking on" while they played. The large photo is 6x8" and the (3) supporting photos are 3x4". You have room for a lot or a little journaling. A large vertical title balances out the layout.
Notice how Katie used just the LEFT side of the sketch for her layout!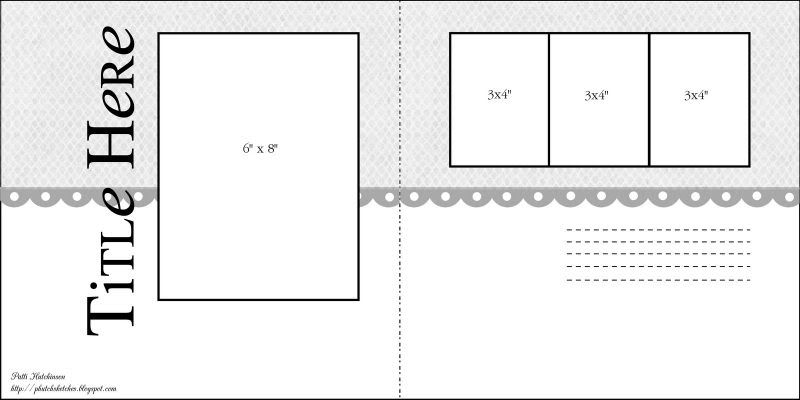 ~Sock Hop~
Katie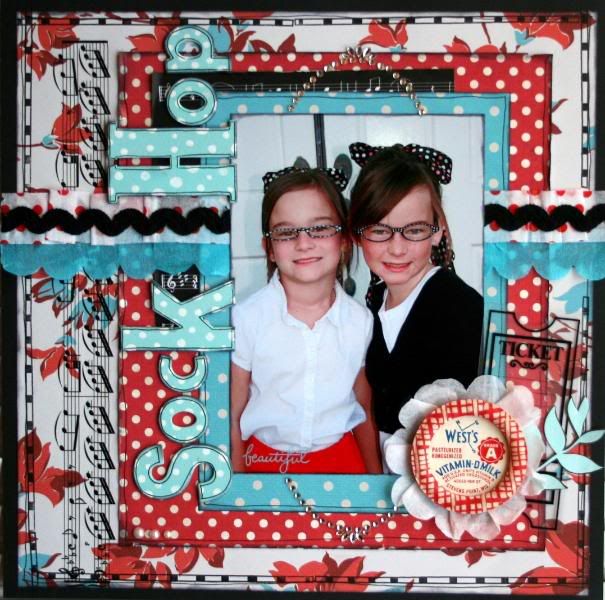 ~Left Out~
Patti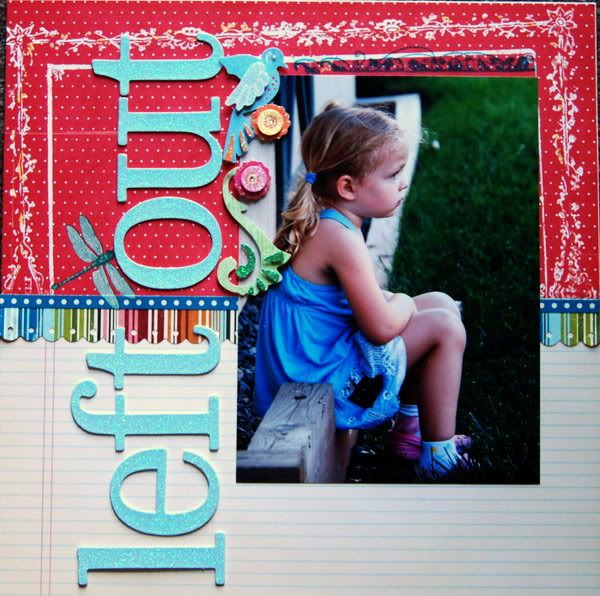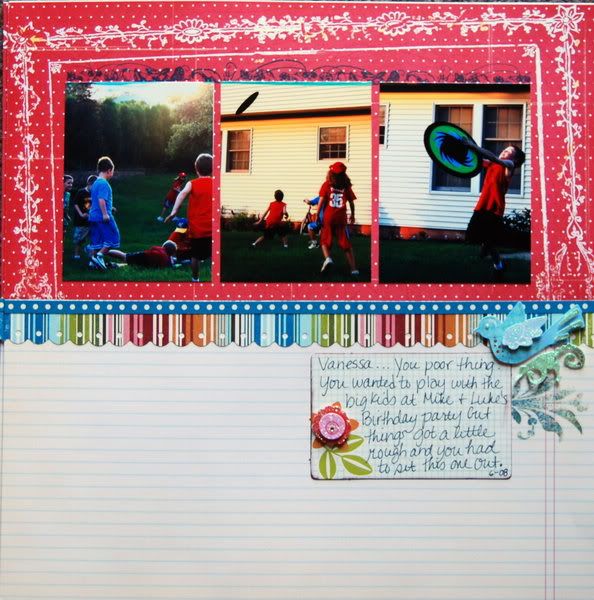 ~Beach Baby~
Emily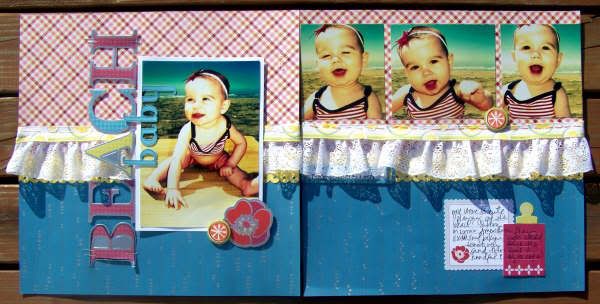 ~So long~
Karla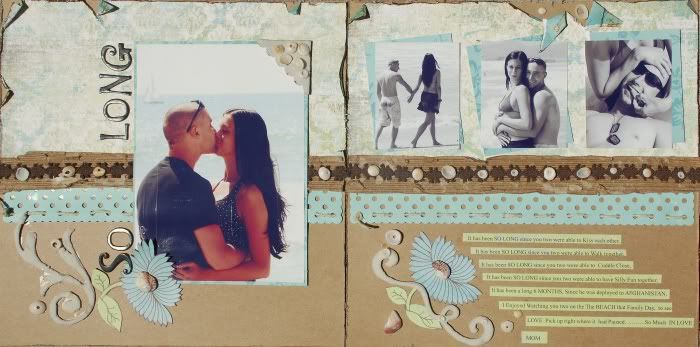 ~Helper~
Lucy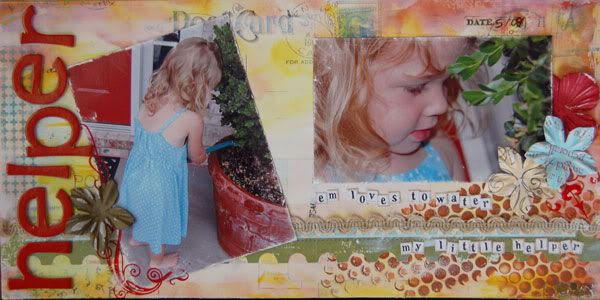 ~Elvis Presley Plaza~
NN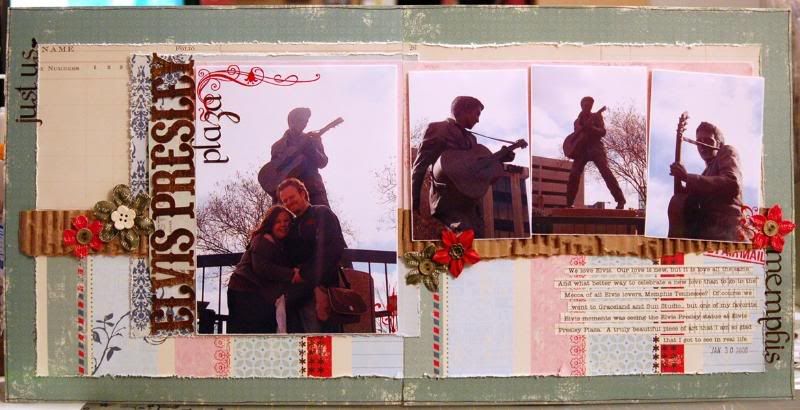 ~Being Silly~
Hilde
~Sisters~
Christine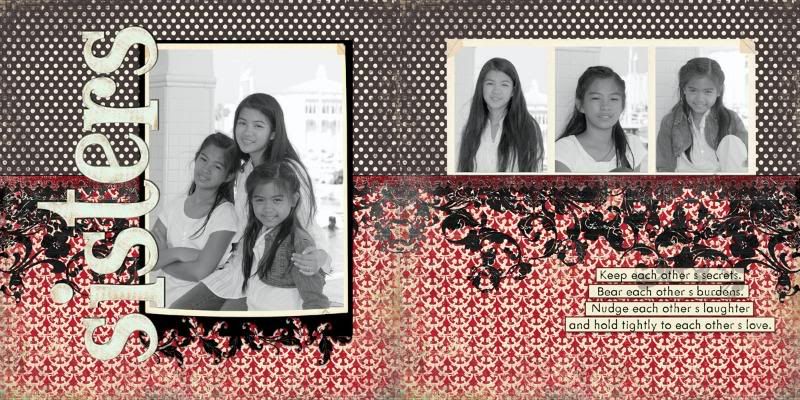 ~Card Sketch~
Here's another circle for you. I've been using a lot of chipboard mini albums and one of my favorite from an A Million Memories kit was the large circle album from Scenic Route. That mini album inspired this card. It's 5 1/4" finished (perfect for those 6" square envelopes).
I think the Design Team did an amazing job to make such gorgeous cards!!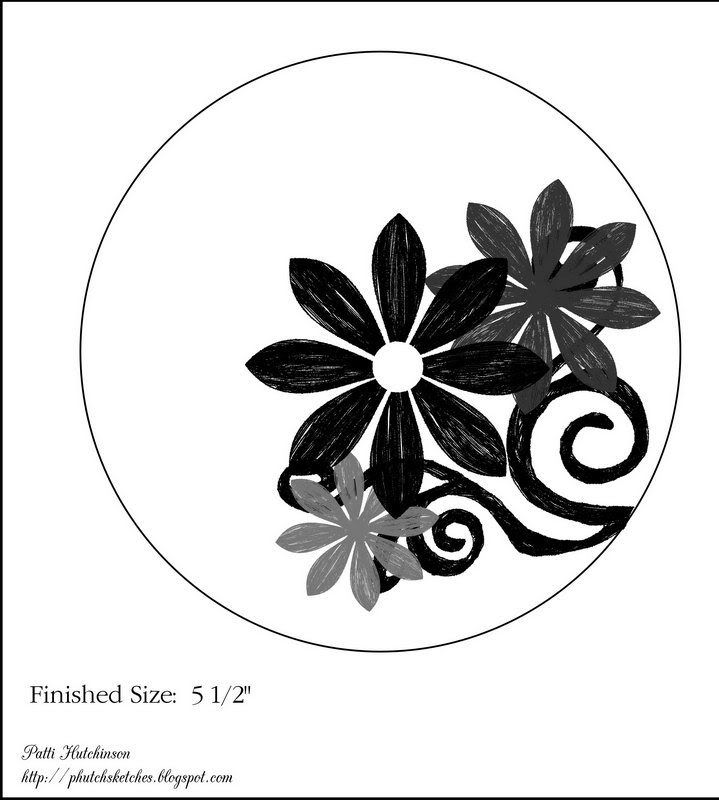 ~Thanks a bunch~
Katie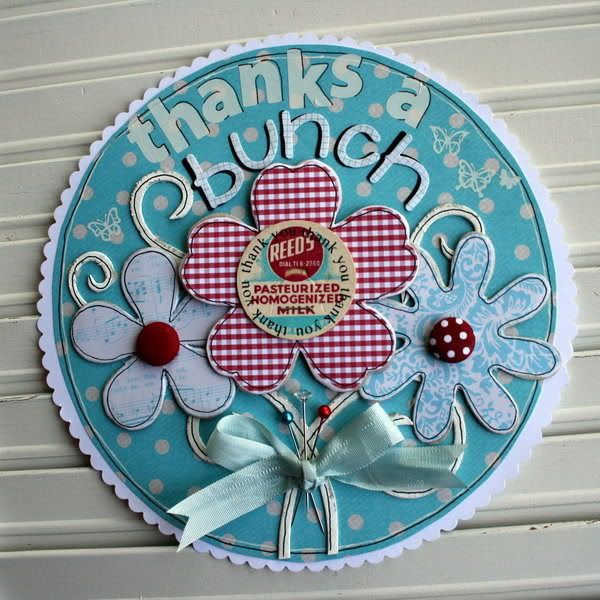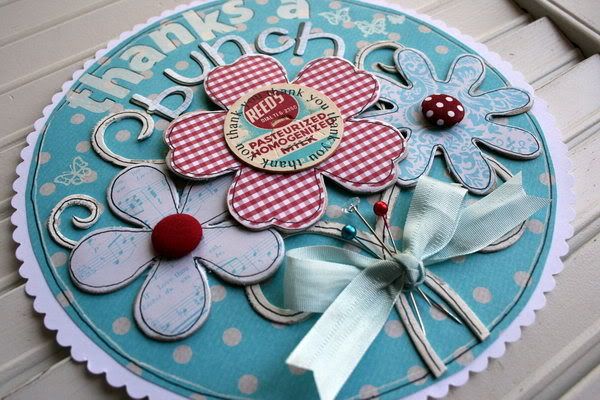 ~Bless You~
Christine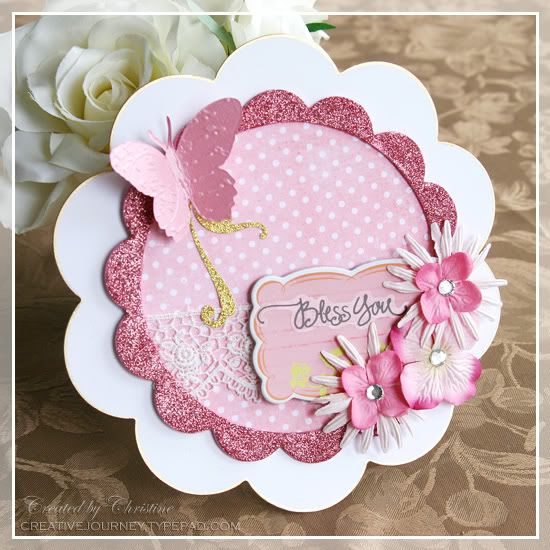 ~You're Invited~
Hilde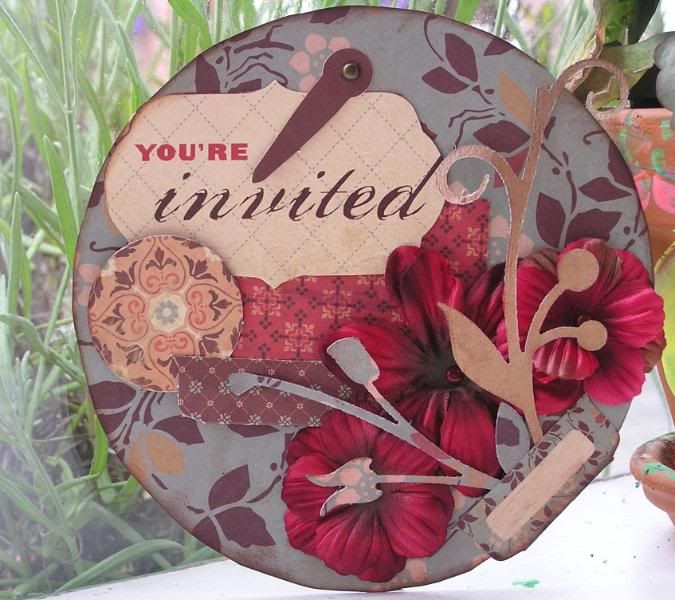 ~Best friends~
Lucy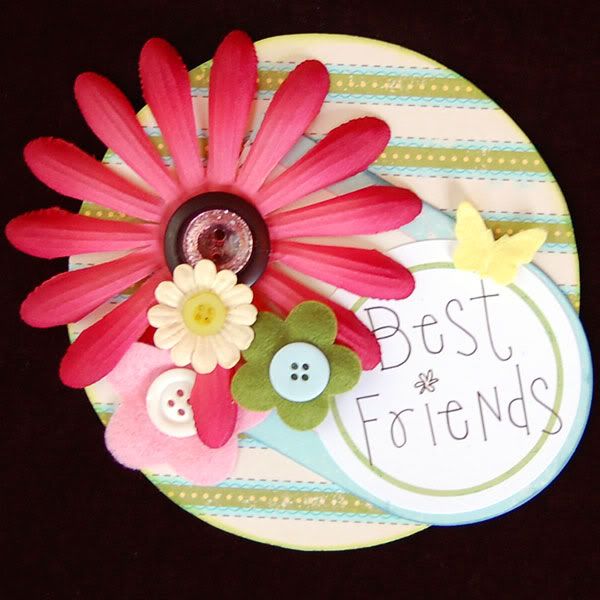 ~a little bird told me~
Rachel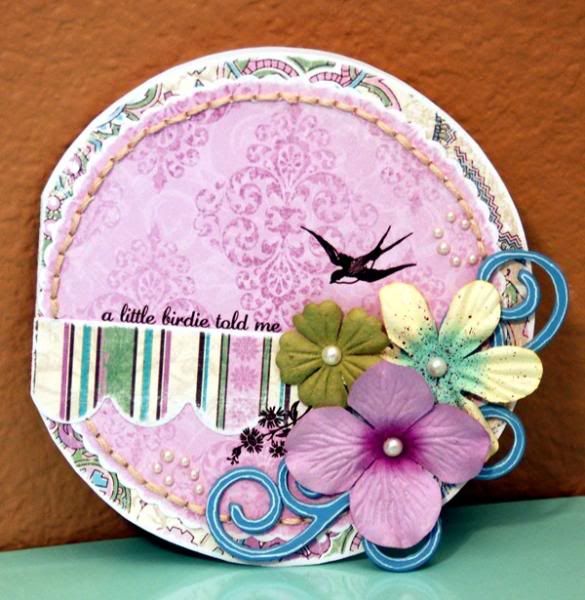 ~Thank You~
Patti