March has really come in like a Lion in this part of the country. But it didn't stop me from creating some new sketches. Sorry they're late....I've been a little busy getting some layouts done for a little something I'm working on!!
I hope you enjoy!! As usual, if you want to see your layout posted along with the sketch, send me a message and I'll post it later in the month.
One Page Sketch #1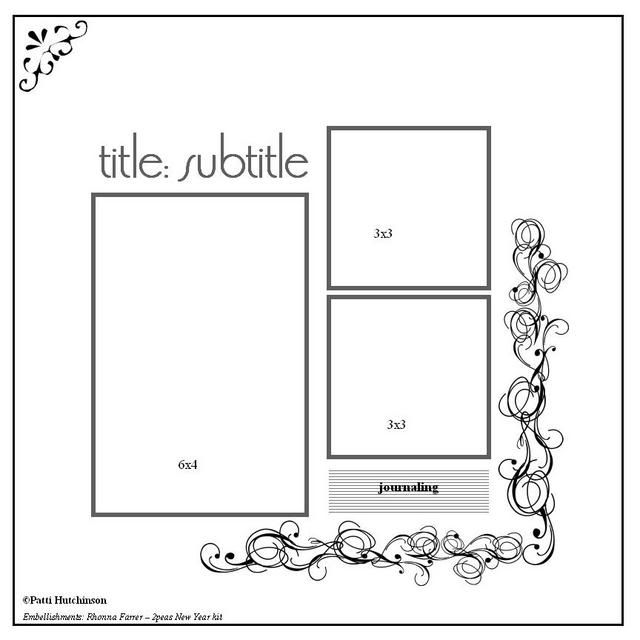 This sketch has room for three photos! One 6x4" photo and two 3x3" photos. There is room for journaling and a title. Grab your favorite rubons or doodling pens to create the amazing corners!
(

The swirls shown are from the Rhonna Farrer New Year's Kit (Dec 2006) at 2peas).
Two Page Sketch #1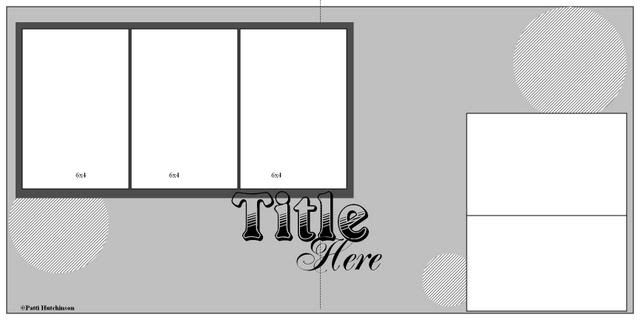 This two page sketch has room for 5 photos. Three are 6x4" and two are 4x6". Of course you can combine any of the blocks for a larger photo! There is room of a cool title too. Circles are in so take advantage of the open space and use it for patterned paper, embellishments, stamps or even journaling.
Card Sketch #1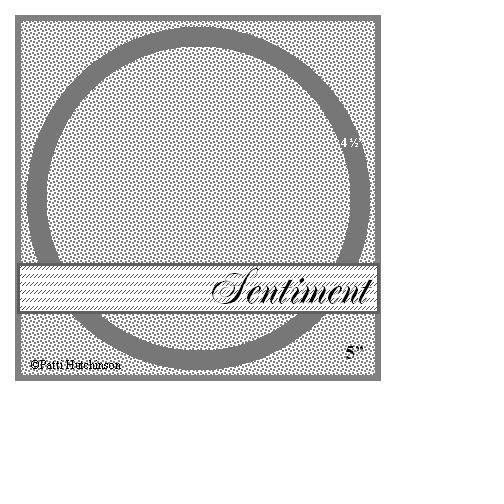 This card sketch was inspired by one of my layout sketches. (I think it was August 2006). It's a 5" square card with a 4 1/2" circle accent. Add your sentiment and it's ready for any occasion.