Hello again!! Below are the bios for each of the Designers. Check back later for links to their blogs and/or galleries.
I will be posting the May Sketches and their designs later this week (or weekend). I'm SO excited and I hope you are too
~Patti
~Lucy Edson~

Hi! I'm Lucy Edson. I have 1 daughter who was my inspiration to start scrapping 2 years ago. I have been married for 12 years. My artistic background is varied - I love many mediums: stained glass, quilting, fiber art, mixed media & of course scrapbooking. I also teach at my LSS. I am excited to bring my own take to Patti's sketches.
~Elayne Grueber~
Hi! My name is Elayne Grueber & I live in Michigan with my husband Jim & our four boys (Nate age 8, Josh age 6, Zach age 3 & Ethan age 1). I have a Bachelor's Degree in Mechanical Engineering and a Master's Degree in Civil Engineering and worked in the civil engineering field before my children were born. After my second son was born, I switched careers and am now a stay at home mom - it is a great job!! We are a pretty active family & enjoy spending time outside (hiking, camping, walks, or just playing at the park). I've been scrapbooking for about seven years and absolutely love it. One of my favorite parts about scrapbooking is the journaling - with journaling the layouts preserve not only the pictures but also the thoughts & feelings of the moment. I am excited to be on the design team & work with Patti & her sketches!
~Rachel Hall~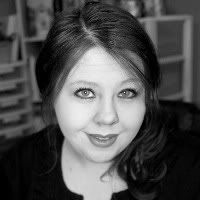 Hello! My name is Rachel Hall. I was born; raised, and still reside in Prescott Arizona with my wonderful husband Drew and our beautiful daughter, Roslyn.
I began scrapbooking in late 2001 when my best friend showed me a couple of projects that she was working on. With my head filled with ideas, I went out and bought some supplies and have been scrapbooking ever since!
Throughout my time scrapbooking I have been honored to serve on several online design teams, creating layouts and altered projects as well as writing articles. I am currently residing as the design team coordinator for Café Prima. In 2006, my dream of someday being published came true when I was published in the Memory Makers book, "Imperfect Lives".
My style varies as I learn and am inspired by new things, but it always remains on the shabby/vintage/girly side of things. I love all things feminine and beautiful and find that I get to do all of that to my hearts content in scrapbooking.
Aside from scrapbooking I am an avid reader and writer, amateur photographer and history buff. You can usually find me with my daughter, doing any one of those things and consuming copious amounts of caffeine!
I am so honored and excited to be a part of such an amazing design team here at PHutch Sketches and look forward to being inspired and inspiring others!
~Hilde Janbroers~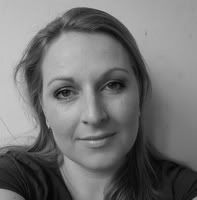 Hi, my name is Hilde Janbroers and I'm a 28 year old SAHM of 2 daughters. I am married to Andries, my lovely DH. We live in the Netherlands in a town called Leidschendam. I started scrapping 1,5 year ago. I never stopped since. I really love all those gorgeous papers and embellishments! My favorite style is vintage. I love lace and beautiful flowers.
I really hope you will all enjoy the gorgeous sketches made by Patti!!
~Emily Jones~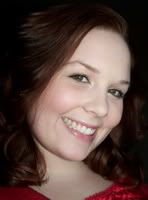 My name is Emily Jones, I am a Wife to my super hunky hubby James, and Mommy to Joey (5), Jake (3) and Lily (Born 11-27-07) I have been scrapping for 12 years now, but have become OBSESSED since my oldest was born!
If I had to describe my style, it would be, color, layers, texture! I absolutely love mixing and matching patterned paper, and finding unique embellishments!
When I'm not scrapping, (which is rare) you can find me enjoying my other hobbies which are: Singing Opera, playing board games with my family, and hanging out with our Black Lab Molly!
I am so excited to be a part of Patti's Design Team! I love her sketches and continuously find inspiration from them! I can't wait to begin working with this amazing team, and hope to inspire you!
~Molly Peckham~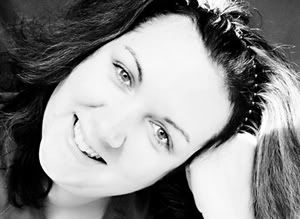 Hi, everyone! My name is Molly Peckham And I am soooo very excited to be a part of PHutch Sketches Design Team! I've been blissfully married to Paul, my Navy man (been in 12 years!!!), for these past 8 years, and have been blessed to be a Mom for over 6 years now, to 3 wonderful Children; Brendan, who is 6, Alex, who is 4, and Caitlynn, who is one. I have been scrapping for over 6 years now, and I still am as excited, if not more then, with this hobby (way of life, etc), then when I first started. I am so excited to be partaking in this adventure with Patti, and the rest of the PHutch Sketches Design Team, and am so happy to be here.
~Christine Penaflor~
Hello! I'm Christine, and I live with my husband of 17 years, our five children, and a Shih Tzu named Suki. I've been scrapping for over four years now. It all started when I was introduced to rubber stamping by a relative of ours five years ago, and I thought it would be a great thing to do with my daughters at the time. Little did I know that it would lead to a passion for card making, scrapbooking (both paper and digital forms), and almost all things paper crafting!
I am honored to have been asked to be a part of this team and thank Patti for giving me this wonderful opportunity!
~Karla Smith~
Hi, I am Karla Smith. I am so very Excited and truly Honored to be on this Design Team.
I am married to my High School Sweetheart, for 28 years. We have 2 Children Jennifer 27, & Rick 24. We have been blessed with an Adorable Granddaughter … Genesie Quinn, age 4. She is my Scrap Inspiration.
I grew up and live in the Beautiful Foothills of Southern California. My Husband is a Self Employed Plumbing Contractor, and I have been Selling Antiques and Collectibles for most of My Adult Life. I Currently Run an online Business for over 8 Years Now. It is so much fun to Have your Hobby as your Business.
I have always been a crafty Person. I love Scrapbooking, acrylic painting, sewing, altered projects, and Decorating.