It's that time again!! Here are the APRIL Sketches. I hope you enjoy.
As usual, if you see a sketch you like and want your layout to appear on m BLOG, just contact me and we'll make arrangement for you to email it to me.
One Page Sketch #1
This sketch was inspired by my love for TAGS and for my new Fancy Pants Stamps. You can purchase them here The photo size shown is 6x4 but you can use any size.
I think I'm going to use a large tag in place of the horizontal rectangle below the photo. I can also see the large corner embellishments being made with large stamps, rubons, or fancy patterned paper.
Flower embellishments are from the Jessica Sprague's CK Free Digital Kit.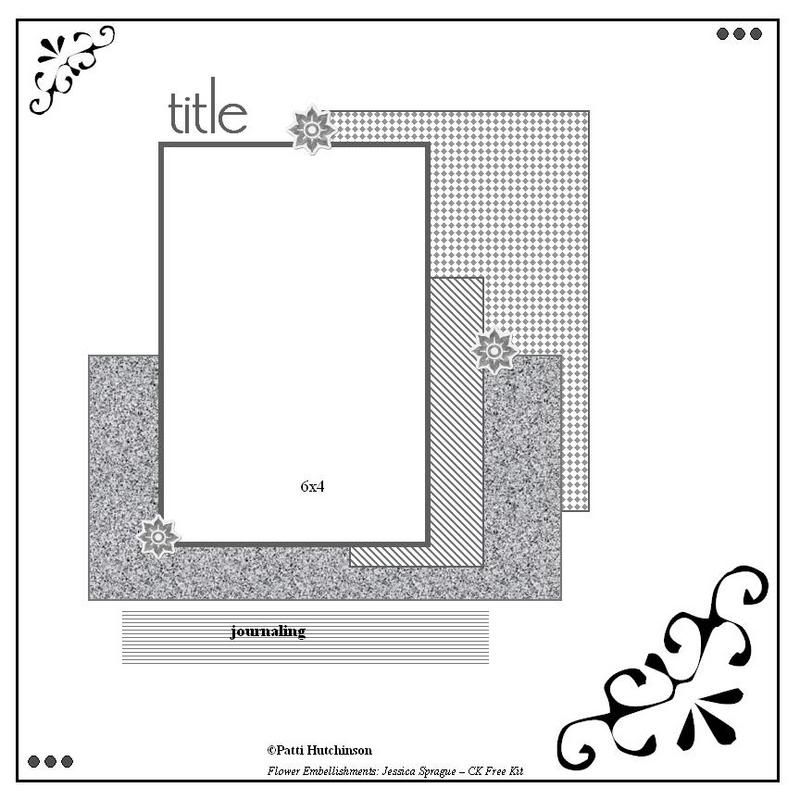 Two Page Sketch #1
This sketch has three standard size photos. One 4x6 and two 6x4. It also has room for two smaller photos (2.25x2.25) or an embellishment. There is plenty of room for journaling and a nice size title. You can use your imagination when creating the background with cardstock or patterned paper.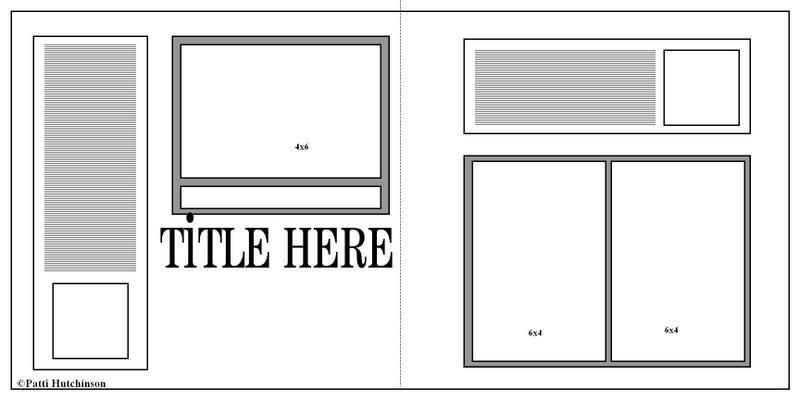 Card Sketch #1
This card is just in time for Easter, a Spring Wedding or any other occasion. The finished size is 5 1/2 x 4 1/4 (or a half sheet of 8 1/2 x11 paper). The half circle is 2 1/2" and is set just above a small strip of patterned paper or ribbon.