Do you love Valentine's Day as much as I do? I'm not THAT romantic but I really do get spoiled by Mike. He usually doesn't spend a ton of money but he always has a nice little surprise waiting for me. I hope you are inspired by these "love-style" layouts. And of course, you can use them for any occasion by replacing the hearts with your own embellishments.
Check back later this month to see what amazing projects the gals from the
A Million Memories
Design Team do with these sketches!!
Enjoy!!
For this sketch you only need 3 4x6 photos, some paper scraps, (heart) embellishments and something for a title. You can add your journaling anywhere or replace one of the large boxes.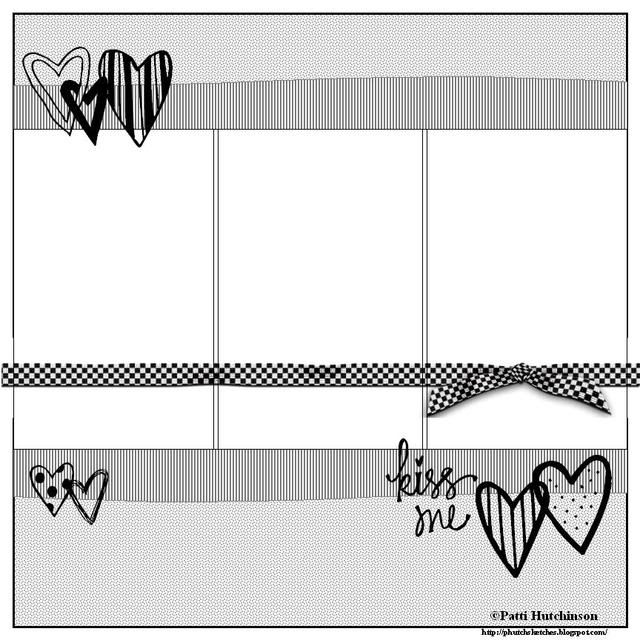 The finished size for this card is 8x5" because I thought it would be cool to receive such a huge card. Of course, you can make it any size. And again, replace the hearts and sentiment for any occasion!