Thanks to everyone who emailed me to make sure I was ok.
I just took a little break from the sketches for August and September. It was just VERY busy around here (and I was enjoying the pool with the kiddos)!!
So....I hope it was worth the wait. Here are your
OCTOBER 2007
sketches!! Make sure you email me if you did a layout and want me to post it here. There may even be a RAK involved!!!!
~One Page Sketch~
I made this one page sketche for the Premiere Issue of the
A Million Memories
Newsletter. Make sure you
check it out
to see what the AWESOME Design Team did with it! I was inspired by my SCRAPS for this layout. You can use all sorts of patterned paper or ribbons here. You can use flowers or any other embellishment. There is room for (1) 5x7 photo and (2) 3x3 photos. The journal box is also big enough for your writing or a cool poem. ENJOY!!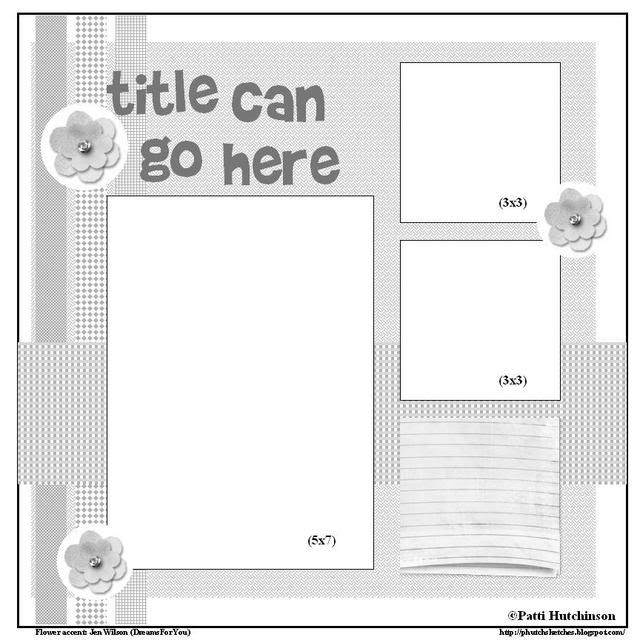 ~TwoPage Sketch~
It's been a while since I actually USED a two page layout. This one is PERFECT for pictures I have of Vanessa (check back later this month for the actual layout). Again, you have room for some of your favorite patterned papers. There is (1) 5x7 (or larger) photo as the focal point and then (3) 5.25 x 3.5 (approx) supporting photos. There is a LONG title which goes across both pages to add balance and tie it all together. A small journaling block near the focal point adds interest. I didn't put any embellishments so I can't wait to see what you add to this sketch!!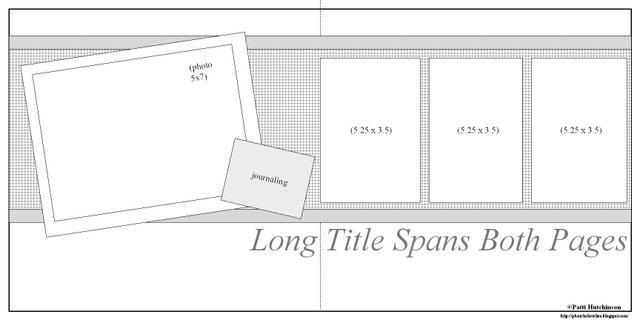 ~One Page Sketch~
This may not look like much but I can't wait to see what you create. I made a card similar to this with lots of scraps and a large quote sticker. I hope this inspires you and I can't wait to see what you do with it. Finished size 5.25x5.25.