July sketches are here! I had fun creating these sketches and can't wait to start using them. I hope you do too. I'd love to hear what you think. Thank a second and leave a comment! (You can also make requests for sketches if you have any).
Remember!!! If you'd like to see your work published here, just leave a comment so I can contact you for your file.~One Page Sketch~
This is a fun layout with three photos, a large title and strips of journaling. The circles can be embellishments, patterned paper or more photos. Have fun!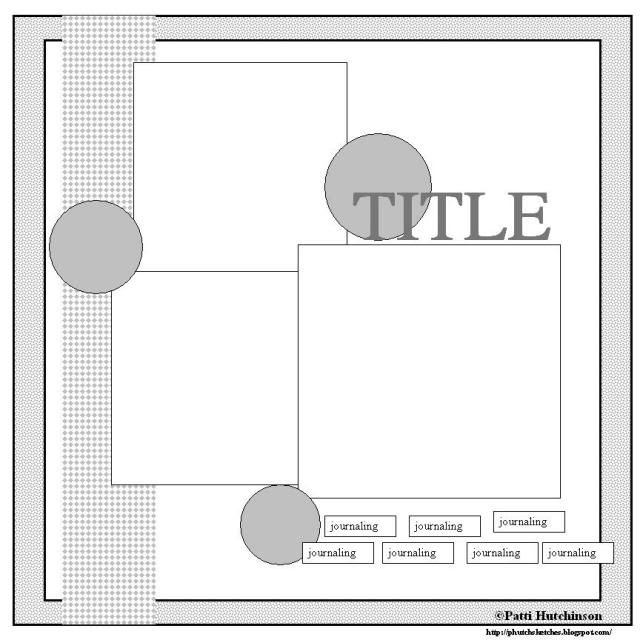 ~BONUS - One Page Sketch~
Another FUN sketch. This sketch was inspired by the A Million Memories - Extreme Boy kit (using Junkitz paper) but it can be used for any cool patterned paper. There are 3 large photo blocks, a large title, journaling strips, and lots of layering of your favorite paper. Enjoy!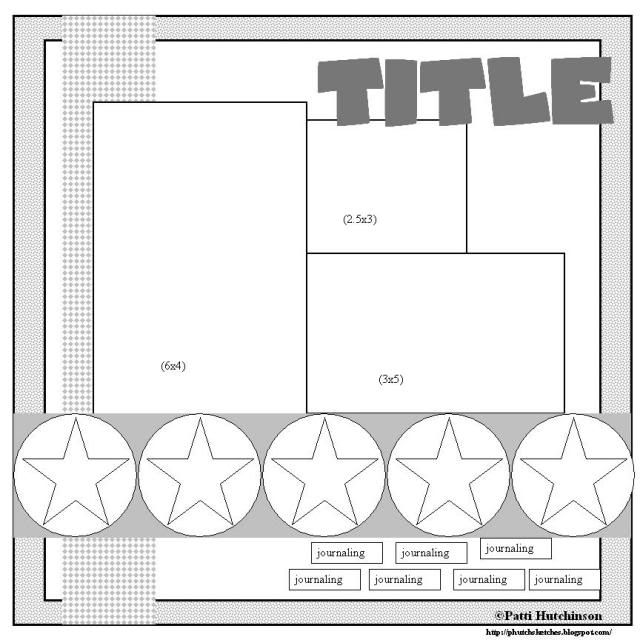 ~Two Page Sketch~
This layout is based on a very old sketch I did for a contest at The Scrapbook Site. On the left side there is one large photo with a large title to balance it. The layout is balanced with three photos and matching journaling boxes on the right side. Add your own flair with patterned paper and embellishments. Or maybe even digital!!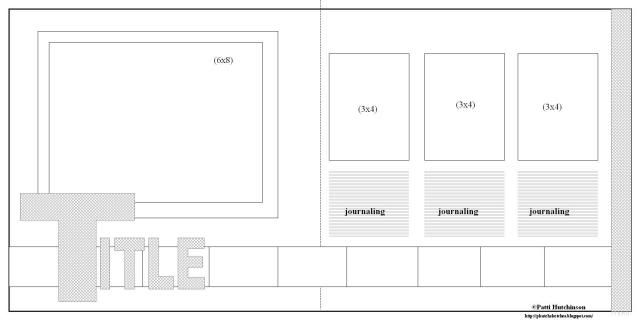 ~Card Sketch~
This sketch is similar to the June sketch except I replaced the sections with circles. You can do what you want but my inspiration came from all of the transparency projects I've been seeing. I think I'm going to pull out some stamps and transparencies for this one!! Can't wait to see what you come up with.