June sketches are here! I really love these sketches this month and hope you do too. Remember!!! If you'd like to see your work published here, just leave a comment so I can contact you for your file.

~One Page Sketch~
This sketch may be a little challenging for you this month. The circle is approximately 9 inches and holds a collage of photos and journaling. You can lay out your collage in your photo editing software or just crop them to fit. The upper left section is approximately 5x7. You can fill all of the sections with photos, patterned paper or journaling. There is room for a good sized title to balance the large circle. You can add anything you want to the corners. I can't wait to see what you come up with.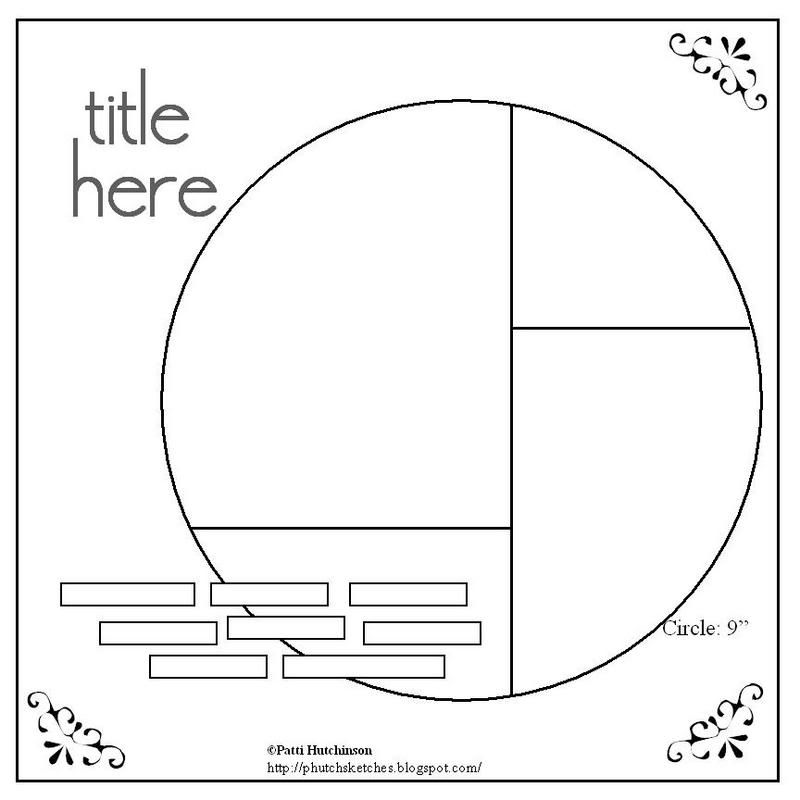 ~Two Page Sketch~

This two page sketch is perfect for all of those 4x6 photos you have. I think I'm going to use it for all of the Disneyworld pictures I have just waiting to be scrapped!! There is room for 6 photos or journaling. Add your favorites scraps of patterned paper and finish with a simple title to make this a fabulous layout!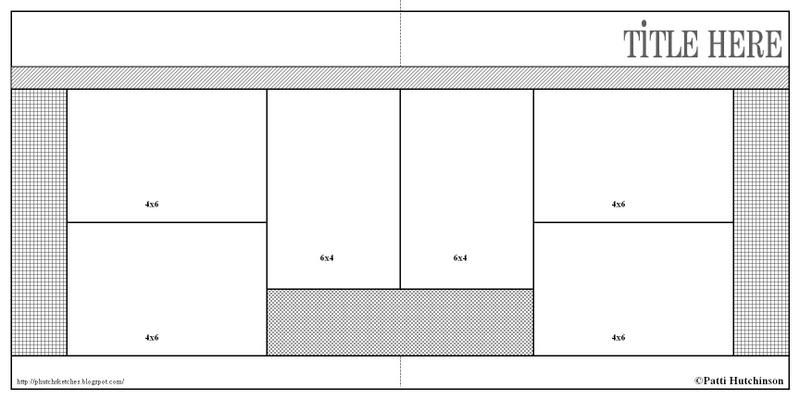 ~Card Sketch~

This card sketch is ideal for using up your scraps. The finished size is 4.25 x 5.5 which is just an 8.5x11 sheet of paper cut in half and folded. Add three scraps, a piece of ribbon or patterned paper and your sentiment and you are finished!